Wifi Hifi \\ Tech Gifts for Grads 2022
Whether you're shopping for prom dresses and prepping dorms or preparing to send your new young adult children out into the real world, graduation can be an emotional time. It's also a time to celebrate one of life's big accomplishments.
As you prepare for the parties and gatherings, and getting ready for next steps, you might want to present the recent graduate in your life with a special gift to commemorate the occasion. Whether they are moving on to post-secondary education or getting ready to enter the working world, we have put together a gift guide of some great tech options.
IPL inPOWERED Lights
For a student, it's really annoying to be working on an assignment only to be cut off by a power outage. IPL, a woman-owned company, offers these lights, which are designed to automatically power on automatically if the power goes out so they can continue burning the midnight oil as they attempt to further their education. As a bonus, they can also charge phones and tablets without the need for electricity. Socially conscious grads will also appreciate that a portion of all profits are committed to helping other female entrepreneurs. U$80
Nomatic Backpack
Just because the student is graduating from one program doesn't mean their school life is done. But whether they are continuing the education or moving on to the working world, this backpack is versatile enough to handle both. The patent-pending strap system makes it simple to convery it from a backpack to a briefcase. Made of durable and waterproof material, it has a 20L capacity that can expand to 24L. Other useful additions include magnetic water bottle pockets, and RFID safe storage should they decide to take a year off to backpack through Europe. US$250
Luuf Weighted Blanket
Especially for recent grads who will be moving into their own homes for the first time, or moving from the family home to a dorm, they'll need a little something to provide some comfort. Weighted blankets are all the rage these days, and the Luuf weighted blanket (US$185) comes in either 15- or 20-lb. weight measuring 48 x 72 inches, designed to help provide balanced pressure. This, in turn, is said to help alleviate stress, ease impulses to toss and turn, and overall improve sleep.
Samsung A53 5G Smartphone
At under $600, this smartphone is an affordable option for a recent grad who wants to own one of the latest Android devices but also needs to stick to a budget. With 5G access, 6.5-inch Super AMOLED screen, 5nm processor, and two-day battery life with support for fast charging, it's an option they will get behind. Plus, they will appreciate the quad-camera system that includes a 64MP IOS camera and 32MP front camera with improved night mode and favourable low light performance.
Apple iPhone SE Smartphone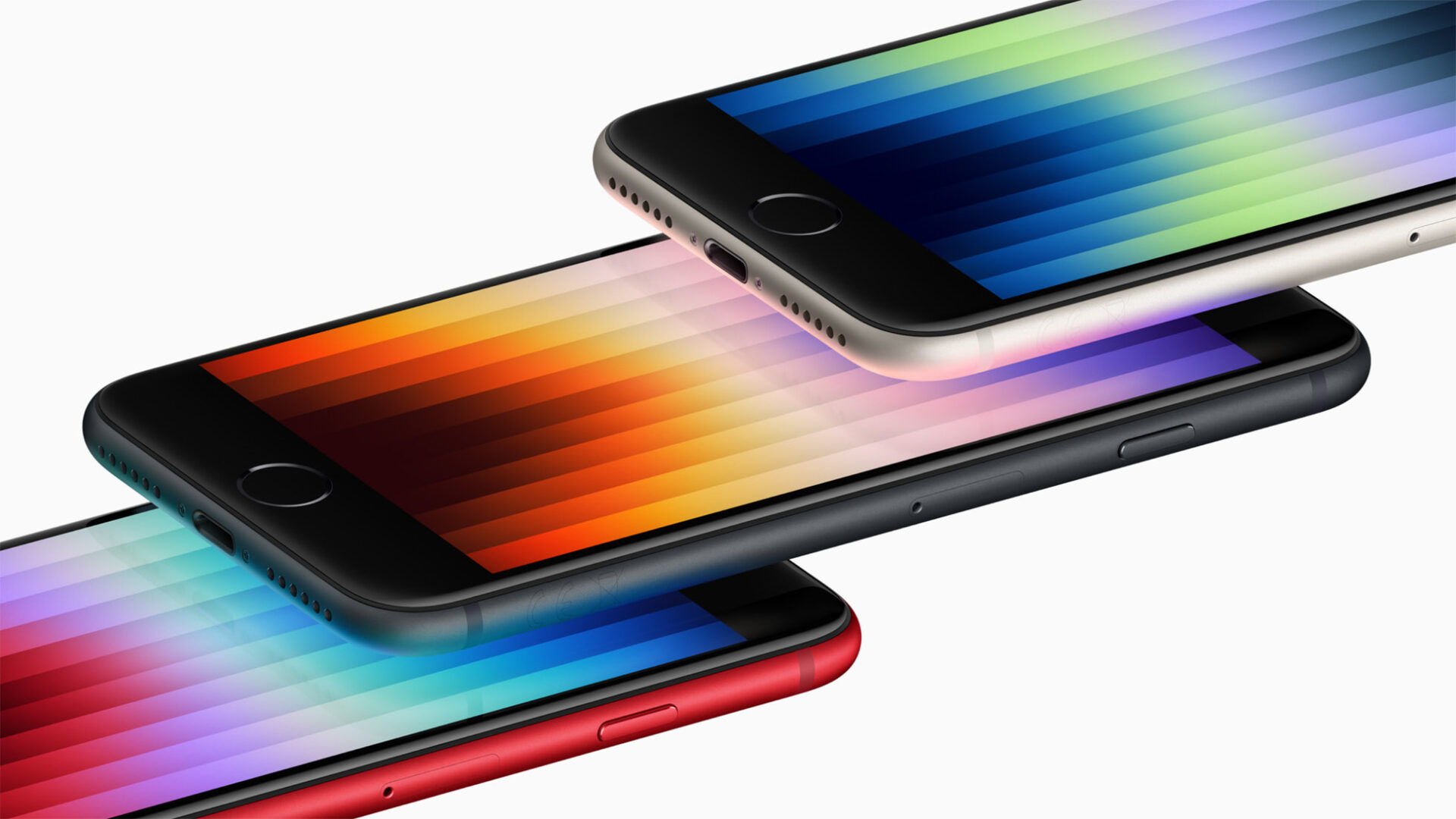 For grads who prefer iPhone, there's the iPhone SE, which is similarly priced at $579 and has advanced features like an A15 Bionic chip, 5G connectivity, 4.7-inch screen, water- and dust-resistance, Touch ID, and wireless charging support. The camera is 12MP wide with plenty of features that were originally found in the iPhone 13, along with intelligent adjustments, including preserving original skin tones.
Sonos Roam SL
For recent grads looking for a decent Bluetooth speaker to use on the go that will also work in a new apartment, office, or dorm, the Sonos Roam SL is a good option. It has many of the same features as the Roam but without a mic. This means it cannot directly connect to a voice assistant like Amazon Alexa or Google Assistant, but it can once paired with another Sonos or other smart speaker. Available for $229, it can connect via Wi-Fi or Bluetooth so you can easily use it at home or on the go, thanks to the up to 10 hours of battery life per charge and up to 10 days in sleep mode. There's also a Battery Saver setting so the speaker will power down completely when not in use. Consider grabbing them two since they can be paired together for stereo sound. Because its dust-proof and fully waterproof with an IP67 rating, they can comfortably take it by the pool, to the beach, or even in a light rainfall. The triangular shape and soft profile, meanwhile, make it easy to carry around.
Samsung Galaxy Book2 Pro Tablet
Now that they're ready to enter the real world, or tackle their next level of education, a solid tablet can come in handy. Consider the Samsung Galaxy Book2 Pro 360 with S Pen functionality. It's ultra-thin and ultra-lightweight, and offers an impressive 21-hout battery life, making it the perfect tablet to bring with you. Featuring the latest 12th Gen Intel Core processors, it comes with a 1,080p FHD webcam with wide field-of-view and Studio Mode with background effects and Face Effect to remove visual distractions during video calls. The GreenGuard-certified AMOLED displays is also brighter for increased clarity, while enhanced audio includes bi-directional AI noise cancelling that blocks distracting noises. In addition, the Max 5W output Smart Amp produces balanced sound at louder volumes. Galaxy Book2 Pro series also supports AKG and Dolby Atmos sound technology.
Seamlessly connecting to other compatible Galaxy devices, it's the perfect gift for a recent grad who already owns a Samsung Galaxy smartphone. Available in Graphite, Silver, and Burgundy, it starts at $1,470. As a bonus, if you buy one prior to June 15, 2022 on Samsung.com/ca or at a Samsung Experience Store location in Canada, you'll get a Samsung Bluetooth mouse and 50% off the purchase of a pair of Galaxy Buds Pro (Phantom Black) as a gift with purchase as well as 350 Bonus Air Miles.
Acer Swift 3 Laptop
As an affordable laptop, the Acer Swift 3 is great for mobile users, like students going to university or working at a job where they often travel or work both at home, in the office, or even the local coffee shop. With a 12th Gen Intel Core processor, touchscreen display, and all-day battery, the 14-inch computer comes in three colours and with up to 2TB of SSD storage. It features a bright 16:9 QHD or FHD touch display and an FHD webcam with Acer's TNR technology for better video calls. It also features Wi-Fi 6E, DTS Audio, and USB Type-C, USB Type-A, and HDMI 2.1 ports. The Swift 3 can be fast charged, yielding four hours of battery life off a single 30-minute charge. It comes equipped with Acer's TwinAir dual-fan cooling system, which offers a 65.8% improvement over the thermal performance of a single fan alone. The Acer Swift 3 starts at US$850.
Firelight 750 Flash by High Camp Flasks
For the recent graduate looking to travel for a gap year, or starting adulting with their first apartment, this is a great first drinkware set to pop in the cupboard or a travel-friendly one to bring with you. Attached to the top and bottom of the 750mL vacuum-insulated flask are two six-shooter tumblers that stay put using the patent-pending magnetic lock system. While it's perfect for a park picnic with wine, the flask can also keep hot beverages like coffee, tea, and soup warm. It doesn't come cheap but it will become one of their prized gifts that will have everyone talking any time they pull it out. US$125
Kaotica Eyeball Studio Booth Accessory
Is the graduate looking to pursue a career in music? Or maybe they just love posting on TikTok, Snapchat, and other social media sites. This neat gizmo, named because it resembles an oversizes eyeball, fits over a microphone, turning whatever space you're in into a recording studio, or at least a version of one you can enjoy from the comfort of your own home. Simply insert the mic, re-attach the pop filter, and you're read to sing your heart out. With the website showcasing several celebrities using the device, it has some clout behind it. At $198, it doesn't come cheap. But if you know a recent grad who will appreciate it, it might be worth the investment as a gift that will certainly surprise them.
JBL Quantum Stream TWS Wireless Gaming Headset
Now that they have graduated and can enjoy some downtime during the summer, any student whose a gamer will be spending at least some time hidden away in the basement with their favourite video game on. Check out this wireless gaming headset to help them communicate better with friends, allies, and rivals as they play. Unlike most wireless gaming headsets, which are on- or over-ear, these are completely in-ear true wireless models. They provide realistic JBL QuantumSURROUND for a spatial surround sound experience. This is combined with True Adaptive Noise Cancelling and Ambient Aware features to control outside noises and minimize distractions. The included USB-C dongle brings a low latency connection to players on a PC, Mac, PlayStation, Nintendo Switch, and supported mobile devices. The JBL Quantum TWS also supports two connections at the same time so players can connect to their preferred gaming device via USB-C dongle, plus a Bluetooth connection on a mobile device so they never miss a call. Because it's lightweight, the JBL Quantum TWS can be worn for long gaming sessions. They are also IPX5 sweat resistant. They will be available in the summer for $230.
Google Nest Hub 2nd-Gen Smart Display
Whether it's to use as an alarm clock in a university dorm room or for a first home or apartment, a Google Nest Hub 2nd Gen smart display will come in handy. Whether they use it to keep track of a daily calendar, check news, weather, and traffic updates, set alarms, listen to music, update shopping lists, watch videos, or all of the above, it will be a Godsend. At just $130, it's an affordable gift as well. The Sleep Sensing feature in this model, only functioning when they choose to activate it, they can also get insights about their sleep with detections of everything from respiratory rate to sleep disturbances like coughing or snoring.
Roku Streaming Stick 4K
It's the perfect way for a recent grad to get access to all their favourite streaming services on the old hand-me-down TV a family member gave them for the dorm or apartment that doesn't have smart functionality built in. Even if it does, the Roku platform is unmatched in terms of intuitive user interface, access to a multitude of apps, and handy remote. Plus, Roku has its own slate of channels and original programming. Whether they have a 4K TV or not, future-proof the investment for them with this version, which sells for just $70 but will give them access to 4K content once they upgrade to a 4K TV. Use the included remote or voice to control it, with fast response thanks to the quad-core processor and new Wi-Fi receiver. Some of the newest Roku partners include CTV and Apple Music, with new content and streaming partners being added all the time.
Austere V Series Clean & Protect
It's important to keep your electronics clean and dust-free in order to extend their life and ensure they are working properly for years to come. Help a recent grad get the most out of their hard-earned money with the Austere V Series Clean & Protect solution, which is safe to use on screens and high-touch electronics. Available for US$30 for a bottle, it's ammonia-free, using an active germicidal formula that eliminates common bacteria, viruses, and mold. But it's also gentle enough not to harm electronics. It comes with a specially designed applicator that evenly sprays a fine mist to prevent screen streaks and fingerprints, as well as a dual-textured cloth to remove dust and maintain a streak-free surface.
LinearFlux HyperCharger Max Portable Laptop Charger
Help them keep their laptop going 24/7, as needed, without ever worrying it will run out of juice when they need it the most, with this portable laptop charger. Selling for US$80, the 100-watt charger can be recharged itself using the 30-watt PD wall charger and USB-C cable. The HyperCharging technology can charge a smartphone from 0% to 50% in just 25 minutes. Available in Anodized Billet Aluminum and Black, the 3-in-1 USB-C charger features the LinearFlux HyperCharging technology circuitry.
HTC VIVE Flow VR Headset
If the recent grad is into gaming, they might want to up the ante with virtual reality added to the mix. This VR headset is lightweight and perfect for not only going but also wellness exercises through forest and ocean scenes and guided meditation and breathing. If the student is still trying to pay off all their tuition bills, they can still "travel" to faraway destinations virtually, enjoying the sights of everywhere from the Louvre in Paris to the Empire State Building in New York. Connect the Flow to a phone using Bluetooth, then use the phone as a VR controller. With a proprietary dual hinge for a comfortable fit, the Vive Flow supports peerless graphics with a wide field of view up to 100° and offers sharp 3.2K resolution and fluid 75Hz refresh rate. Built-in speakers deliver immersive spatial audio straight out of the box. Noise- and echo-canceling mics, meanwhile, let you communicate clearly and uninterrupted. MSRP US$499
Kensington UH1400P USB-C 8-in-1 Driverless Mobile Hub
Use this mobile hub to power up a multitude of devices running Windows, macOS, ChromeOS, iOS/iPadOS, and Android. There's no software to install and a total of eight ports for connecting various devices. Expand 4K video using the HDMI port and enjoy up to 85-watt power pass-through for charging a USB-C-enabled laptop that supports Power Delivery. There are four USB ports, built-in SD and microSD 3.0 UHS-I card readers, and Samsung DeX support. It comes with a 25cm cable as well.
Google Pixel 6A Smartphone
As Google's newest entry-level phone, introduced at Google I/O in early May, the Pixel 6A will be available in the summer and sell for $599 in Canada. With a 6.1-inch screen, it features some notable downgrades from the Pixel 6, including a 12MP camera versus 50MP and a less powerful processor. But it will include Google's Tensor AI chip. As an affordable entry into the Android world, or an upgrade from an older-model phone they might have been hanging onto.