Holiday Gift Guide for Home Business Owners – 2022 Edition
The 2022 holiday season is now upon us! As 2023 quickly approaches, business owners and startups are finding time for peaceful moments with friends and loved ones. It is so essential to take a breather, regroup, plan ahead, and rest up before a new year. Live with a present moment awareness and soak up the cherished times with those you care about. This will lead to physical and mental wellbeing, and continued positive growth. To assist you on your holiday gift search, we have put together an extensive guide featuring some truly top-notch products. Peruse snazzy tech, lifestyle products, food, beverages, and wellness products. Happy Holidays and good health to you all!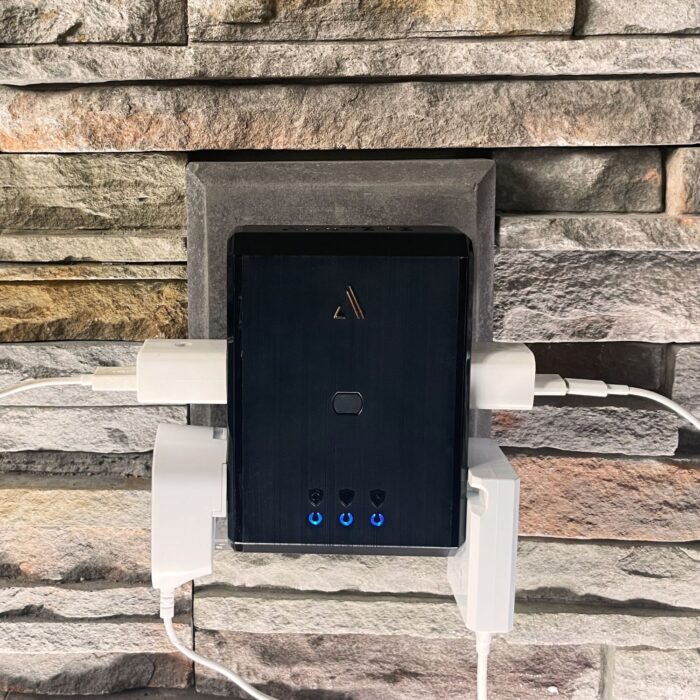 Austere, a technology accessories company that takes its design just as seriously as the technology and performance of its products, introduced a new line of full-featured, low-profile 4-outlet surge protectors. Designed to fit discreetly in the tightest of spaces, near furniture, or behind wall-mounted TVs, Austere's new VII Series ($129.99), V Series ($99.99), and III Series ($79.99) sit flush with the wall for an elegant and unobtrusive appearance. It's perfect for your office at HQ or at home, the living room or bedroom.
Austere believes how a product looks is just as important as what it does. The company's aDesign philosophy elevates function through purposeful engineering and minimalistic design. With the same proven technologies that define the Austere brand, the new models feature durable, fireproof enclosures finished with a distinctive linear texture and Flameless MOV protection which gives you peace of mind that powerful surges will not result in a dangerous fire. Austere's signature three blue LED lights ensure power, proper grounding, and surge protection.
Austere surge protection regulates the power coming from the outside powerline which guarantees devices will not burn out from a high voltage spike that can be harmful to your equipment. Each unit features Austere's OverCurrent protection preventing circuit overload which could cause devices to short-circuit or create dangerous temperatures that may lead to a fire. They are priced at $79.99-$129.99. Visit Austere.com.