Holiday Gift Guide Features
Geek Spin \\ V Series Power
Not all surge protectors are created equal, and that is evident with the Austere V Series Power. Not only does it look a lot more high end than most typical surge protectors, it's also capable of handling the most power-hungry home entertainment centers while also being able to rapidly charge mobile devices via USB. $129.99
Urban Milan \\ III Series HDMI
Give your loved one the gold standard of performance with the Austere HDMI III Series cable! This cable is designed with today's innovative technologies and materials for performance and durability. The cable features Kevlar reinforced windings and is constructed for flexibility and strength so that no corner derails a flawless signal. Austere's cables are designed to last a lifetime, they are both visually stunning to match your home decor and advanced enough to elevate your signal to a new level.
Don Lindich's Sound Advice \\ Clean & Protect
A great $20 gift everyone can use: This worthy product was accidentally left out of my 2019 Holiday Gift Guide. Austere's Clean and Protect ($19.99) will safely clean your electronics and television screens and includes a dual-textured cloth and an unscented, ammonia-free cleaning spray that eliminates static build-up. austere.com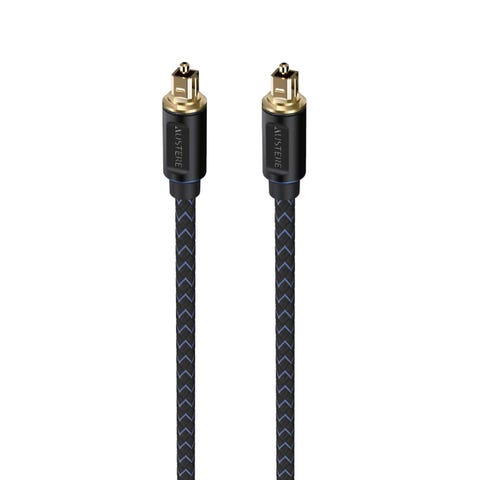 Best Products.com \\ Optical Audio Cable
A high-quality optical audio cable is often an instrumental part of  a high-fidelity home audio setup. One of the best of its kind, the Austere V-Series optical cable is a great gift for audiophiles, because it offers a blend of cool design, excellent build quality, great tactility, and flawless audio performance.
The cable measures two meters in length (almost 7 feet), so it's plenty versatile. It's backed by a lifetime warranty and it comes packaged in a cool retail box.
Fashions Week \\ V Series HDMI
AUSTERE V Series Active HDMI 5.0m State of The Art technology exceeds expectations to provide optimal visual and audio performance at cable lengths up to 5m. $149.99 Shop Here: austere.com