Austere Series VII Six Outlet Power Adapter Review
REVIEW – As an audiophile, I have always invested heavily in clean and capable power distribution for my audio system. These types of devices offer great isolation and clean power for each outlet and well as great protection against surges. However, for my separate smaller system like my TVs with high-end soundbars, the larger and more expensive power distributors are overkill. The Austere Series VII six-outlet power adapter seems like the perfect fit for my TV and soundbar, and with all of the included USB ports, it can accommodate my streaming devices, etc.
What is it?
The Austere Series VII six-outlet power adapter is an aluminum-built power strip that features isolated Pure EMI/RFI Filtration that provides "clean" power in order to ensure the best of audio and video reproduction and clarity. The power adapter also includes their Omniport USB ports including rapid charging and a 45W USB-C Power Delivery port. This device also boasts flameless MOV circuits and thermally protected outlets to isolate them from any electrical fire. This all comes with a lifetime guarantee.
What's in the box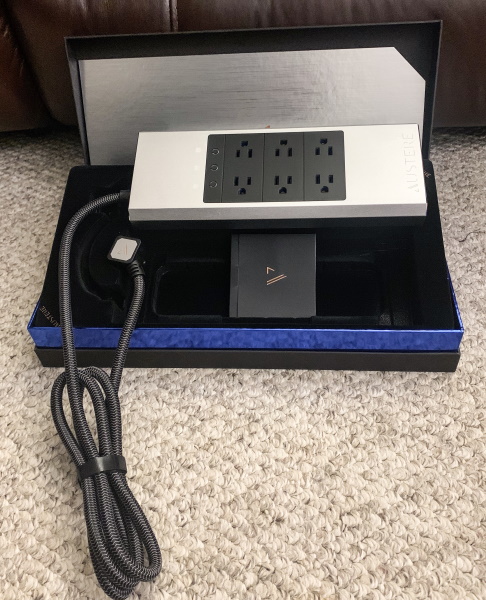 1 x Austere Series VII six-outlet power adapter
1 x Quick Start Guide
1 x Guaranty Booklet
Austere also sent the bonus Display Cleaner. (Not included in purchase)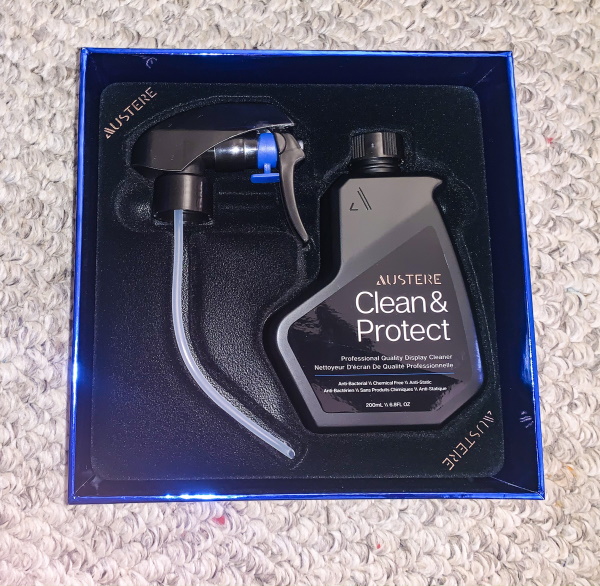 Design and features
Features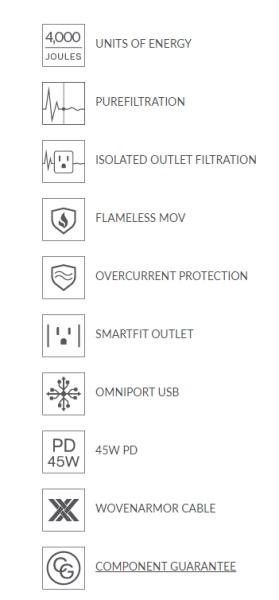 The Austere Series VII six-outlet power adapter is built mostly of aluminum and what seems to be ABS material immediately around the six outlets on the surface. There are also 3 attractive blue LED lights to one side of the outlets. The power cable is woven and well insulated.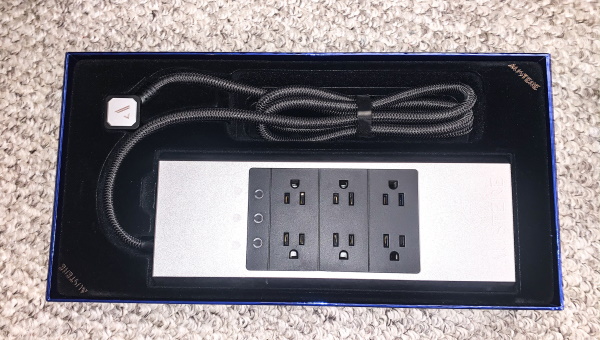 The bottom of the Austere is all aluminum with rubber feet on each end and mounting holes in the middle.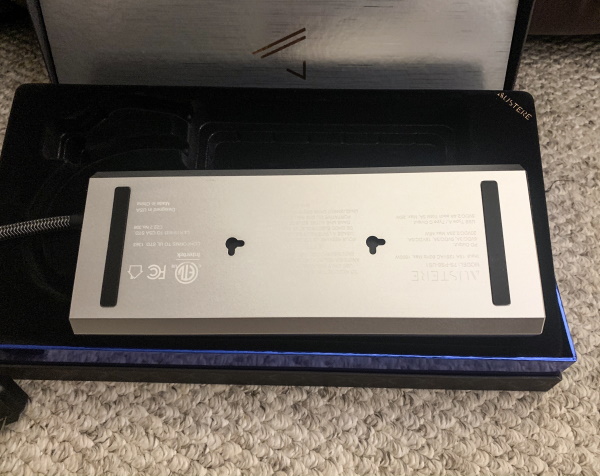 On one edge of the Austere, there are 2 USB-A and 3 USB-C charging ports. One of the USB-C ports offers 45W of Power Delivery.


On the opposite edge of the Austere, there is the on/off blue power switch.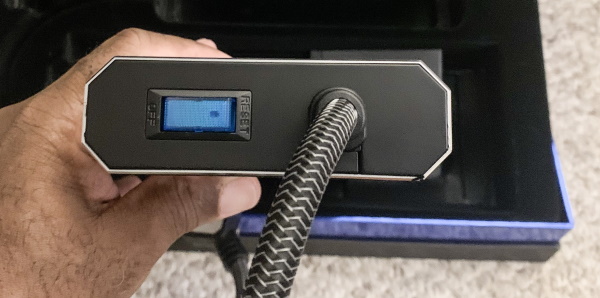 Performance
First of all, this Austere power adapter is packaged in the most impressive packaging I have ever seen for any such device. The packaging features an exquisite and luxurious presentation with velvet inserts and an overall quality that makes you never want to throw the box away. The excellence in the product does not end there!!. The power adapter is built of aluminum with ABS plastic where necessary, and the fit and finish are pristine. The blue LEDs are attractive and the device on a whole is a showpiece. Even the woven power cord exudes excellence.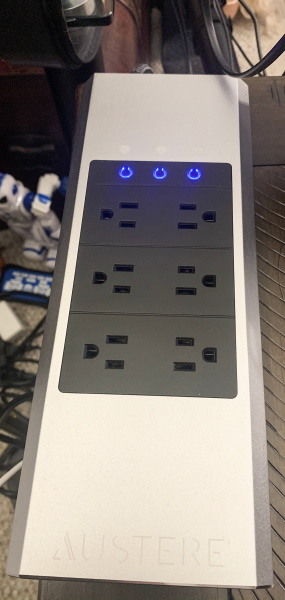 The USB ports have a great tolerance that allows you to easily plug in your cables, and also a feel of quality that provides confidence that they will maintain their integrity and not become loose or fall apart as others that I have used have done.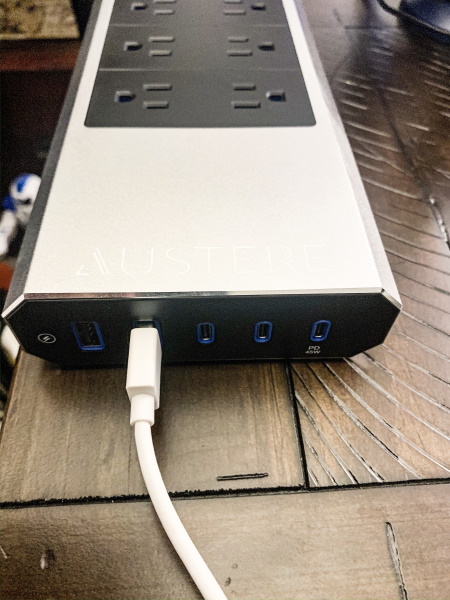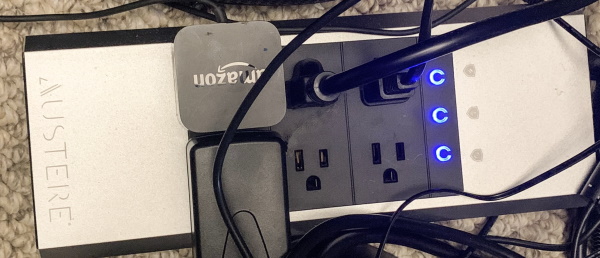 What I like
The amazing packaging and presentation
The build quality
The number of powering/charging options
The flawless performance
The lifetime guarantee
What I'd change
Nothing that I can think of.
Final thoughts
This Austere power adapter/strip is well built and offers quality that many similar devices do not, albeit at a premium price. The ports are sturdy and the attached cable seems like it will withstand the test of time and movement and wear and tear. The types of ports included make it a very versatile device, and applicable for numerous scenarios. The pure filtration makes it especially useful for those of us with sensitive and expensive audio/video equipment. While I cannot say that the average consumer would want to pay the cost for this, I do believe that audiophiles, folks with expensive media equipment, etc may find this a good solution for certain applications. It is well designed and well built.
Price: $179.99
Where to buy: The Austere website and Amazon